I'm still crying over the fact that my baby is two years old.
In an effort to feel better I want to share my WIAW or WIAF(Friday), the lovely meal that Nick and I shared for our 5 year wedding anniversary.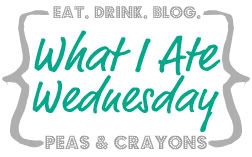 We ended up choosing Max Downtown, one because we love the Max Restaurant Group (they own Max Fish where I had my birthday dinner)
Two, it was a recommendation from my favorite drink chooser, Cait.
It was pretty much fate that we picked Max Downtown, because it was right next to the hotel Nick and I spent our wedding night, The Goodwin, which is no longer in business, but it was nice to have that memory.
The place was all but deserted when we walked in, I mean Hartford isn't exactly the bustling city that Boston is, especially during a holiday weekend, but it was weird that there were only two other tables seated when we walked in.
Nick and I started with drinks, a glass of champagne for me and the Kentucky Lemonade for Nick.
We started with apps, but since Nick and I have some very different taste buds we each had our own appetizer.

I went for the amazing option, the Wok seared Ahi Tuna. I loved my Tuna Tartare at Max Fish and this is a completely different dish and just as wonderful. The Tuna was seared to perfection and I loved the crust, just enough kick for me to notice, but not to ruin my dinner.
I didn't grab a photo of Nick's dinner, but he ended up getting the Sirloin Special which came with Beer Battered Onion Rings.
I went with the Filet Mignon Oscar Style. It came with Jumbo Crab, Parmesan Crusted Asparagus, Sour Cream and Chive Potato Puree, and Bernaise sauce.
The steak was cooked to a beautiful medium rare, and the crab was sweet and full of flavor, however the sauce completely overwhelmed the dish, I wish it had a drizzle instead of what seemed like a heavy-handed ladle pour. I could only eat about half and boxed the rest to send home. Those potatoes though, heaven on a plate.
For dessert we had the S'mores Brûlée (this meal is looking a lot like mine at Max Fish, huh?). Creme Brûlée is one of my favorite desserts and I love seeing a twist on a classic. The marshmallow was easy to eat with the brûlée, my only complaint was that the crackers were not crispy, they were chewy, not stale, but I was definitely missing that crunch factor.
The waitress also served us each a glass of sweet champagne, on the house.
Nick and I leisurely worked our way through dessert and then headed home at the late hour of 8 pm, (party animals!).
I enjoyed our time at Max Downtown, and loved our entire meal. While pricy, it is definitely worth it for a special occasion, and I am glad I got to spend it with my main squeeze.
What would you order at Max Downtown?